Searching an accommodation in Paris goes through the location. Indeed, the situation is the key element of your stay: transport nearby, shops, restaurants, … All those points to be determined before booking. At the following request: "Hotel in Latin Quarter Paris", or "hotel near La Sorbonne, or Pantheon" the Welcome Hotel responds in every way. Although located in the heart of Saint-Germain-des-Prés, it is on the border of the Latin Quarter.
Hotel in Latin Quarter Paris : Welcome Hotel near La Sorbonne, Pantheon…
At the corner of the rue de Seine and the boulevard Saint-Germain, Welcome Hotel is a small 2-star hotel in a prefect location offering an amazing value for the area. The warm welcoming of reception desk is now legendary and the loyalty of our customers is a great reward for the whole team.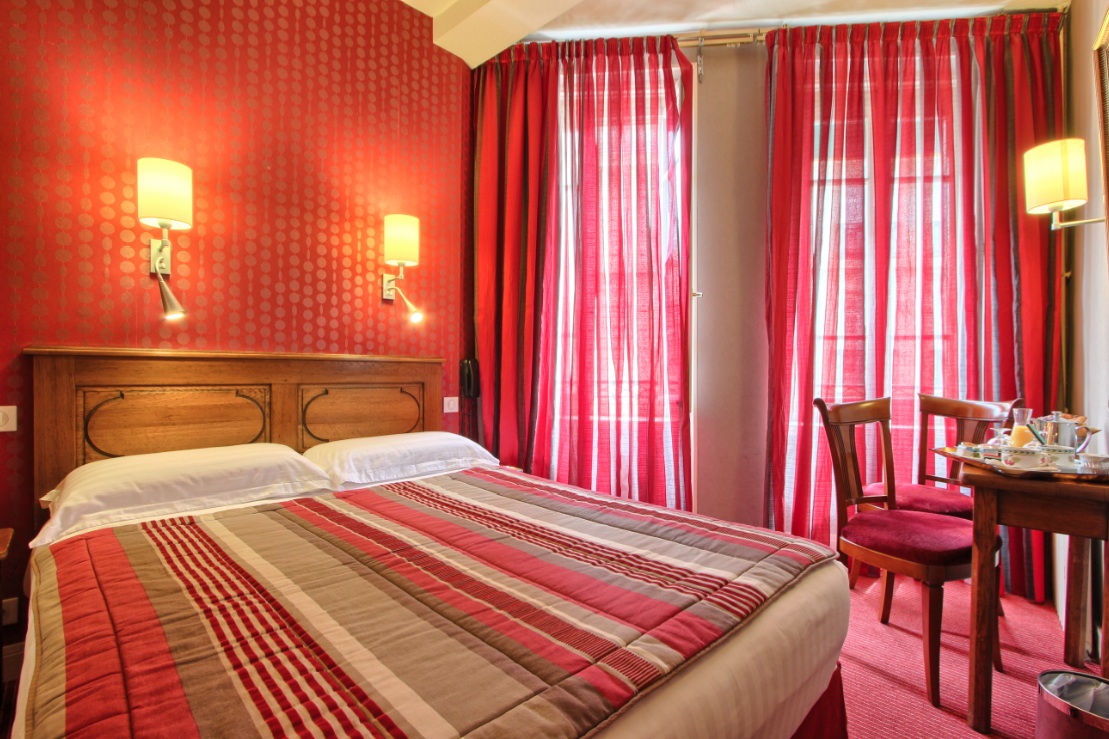 At the door of the hotel, it will take you only a few minutes to go to the main sites of the Latin Quarter: the Saint-Michel district and its famous Caveau de la Huchette, the College de France, la Sorbonne, famous university … Strolling around the Latin Quarter is like reliving old Paris. Stroll through the narrow streets such as the Rue des Fossés Saint-Jacques, cross the Place de l'Estrapade, have a drink on the terrace Place de la Contrescarpe, and walk into the vibrant rue Mouffetard. Remember to stop at one of the bakeries in the street, they are all delicious! A few minutes from the Welcome Hotel, you will enjoy the English bookstore Shakespeare & Company, near Notre-Dame Cathedral, and its new café.
Beautiful visits await you in the Latin Quarter. The Cluny Museum, this 13th century mansion dedicated to the Middle Ages is quite exceptional. Be aware that long work requires to restrict access to certain parts of the museum. The Pantheon, which dominates rue Soufflot and at the bottom of the Jardin du Luxembourg, is as impressive on the inside as on the outside. Its superb dome, its models and paintings, and of course its crypt in honor of Great Men and Women! The Arènes of Lutèce are a great discovery since they were built in the 1st century! We strongly advise you to walk there.
Now you understand the title of this article: Hotel in Latin Quarter Paris : Welcome Hotel near La Sorbonne, Pantheon…. So, choose your room and book now at Welcome Hotel Paris for your next stay in the Latin Quarter.