The first mandarins have appeared in the shops and with them the beautiful smell of Christmas! Their fragrance immediately immerses us in the magic of the end of the year. And we love so much this sweet and happy period where the soul of adults joins the one of children! The Christmas lights in Paris are a show not to be missed, you have to come to the city and give your eyes the chance to smile at the stars!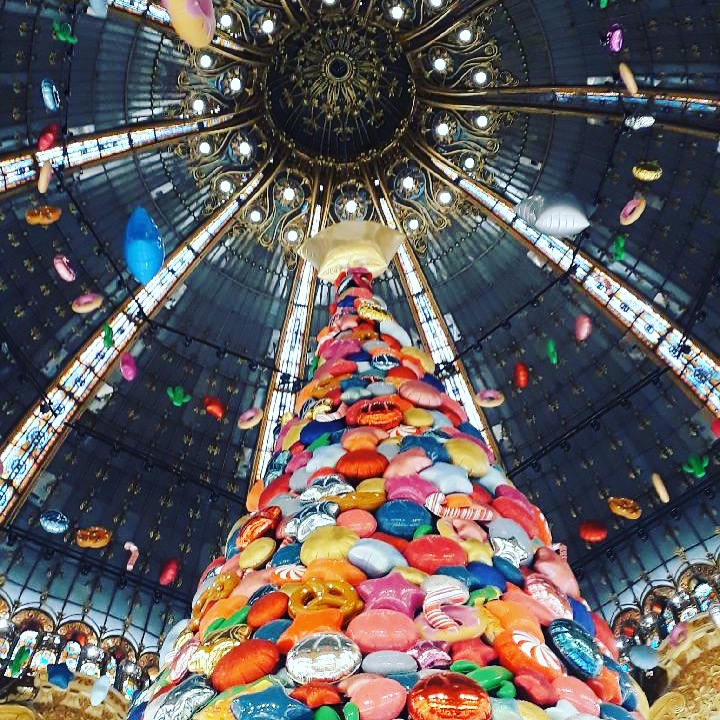 Christmas Lights in Paris and at Welcome Hotel Paris
The month of December is often forgotten by tourists and what a pity for them because walking in the streets of Paris at night when the magic of lights begins, is simply wonderful. The most beautiful avenue in the world welcomes in its trees a bright festival! We walk to the Arc de Triomphe, looking at these bright trees and the Champs Elysées, which are really the most beautiful at this time.
We go to see the department stores windows on the boulevard Haussmann. A must in this end of the year, not to shop (although you can if you wish), but to enjoy the shop windows. Puppets come alive with music in a fantastic setting! A happiness to share! We should not leave the boulevard and its smell of hot chestnuts without having pushed the doors of Lafayette Galleries. Each year, under the majestic dome of the galleries, raises a sublime Christmas tree !! What will be the surprise this year..?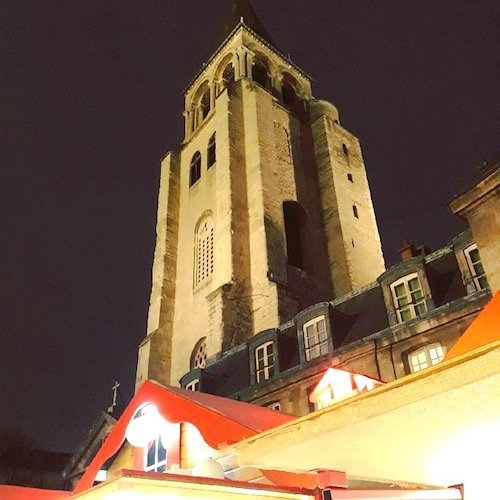 The Christmas lights in Paris include several Christmas markets. Near the Welcome Hotel Paris, you will find the lovely Saint-Germain-des-Prés Christmas Market just next to the Saint-Germain church. Small bright cottages, glass of mulled wine, Christmas music, we never get tired of it!
Christmas Lights in Paris and at Welcome Hotel Paris
The Welcome Hotel is a small, very Parisian hotel with 29 rooms located in the heart of Saint-Germain-des-Prés. And it likes to have Christmas decoration too (see the article from last year)! Small Christmas tree, bright garland, colorful decoration, the Christmas atmosphere wins the staff and the common area! Choose one of our rooms and book now your stay during the Christmas Lights in Paris and at Welcome Hotel 😉