It is increasingly complex to know what are the open places in Paris, Lyon, Grenoble or even London. Information comes to us day by day and it is sometimes difficult to disentangle the true from the false. The Welcome Hotel has therefore decided to enlighten you on the places authorized to open their doors in Paris. And who knows? Perhaps it will make you want to come and spend a few days in the City of Light ?! 😉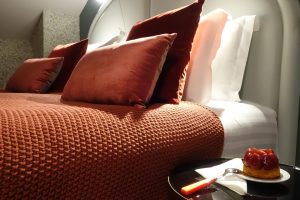 What are the open places in Paris according to the latest measures taken by the government?
According to the latest government announcements, only bars had to close their doors. Cafes, brasseries, and restaurants are well open and are subject to a very strict protocol. Night clubs and game clubs still have not reopen their doors. On the leisure side, cinemas, theaters and museums welcome you by reservation, respecting the imposed measures. The swimming pools are closed to individuals and the parks and gardens open to all. Wearing a mask is of course compulsory everywhere in Paris.
A good period for Parisian getaways!
Finally, it is quite possible to stay in Paris for a weekend or several days without getting bored and in complete safety. You arrive in the morning by car and park in one of the many underground car parks, you walk in the sublime Jardin du Luxembourg, take a seat on a terrace just opposite. Then you go to the Pantheon or the Louvre Museum for a visit to the past. Remember to book your ticket in advance. Then you have tea and a piece of cake in a charming salon de thé and you discover your pretty little hotel in the heart of Saint-Germain-des-Prés. The sanitary measures are respected, the comfort and the welcoming as pleasant as ever. You choose a restaurant for the evening and a small theater. Taxi or walk will take you back to the hotel for a well-deserved rest. Finally, an extra ordinary day in Paris 😀
Let's click here to book your hotel in Paris Center